Certified guides and instructors
Objective: fun and safety!
Sensations for everybody
Many activities, for beginners as for perfs
Unforgettable memories
We take you to discover the region of Briançon, and also the most beautiful peaks in France and in the world!
Calendrier des stages d'escalade 2023, en France et à l'étranger
Read more »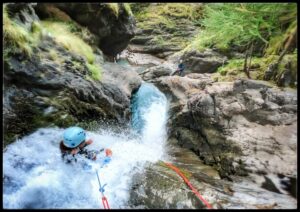 Le canyon des Oules de Freissinières est un canyon très connu dans toute la France. Il est considéré comme l'un des plus beaux à ce jour. Le canyon de la Maglia ayant été ravagé par ces malheureuses tempêtes du Sud est français, c'est peut-être LE plus beau ! Et ça
Read more »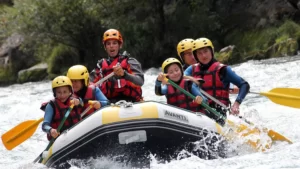 Vous venez pour un week-end férié ou des vacances dans les Hautes Alpes et vous vous demandez comment profiter en famille? Le rafting enfant à Briançon : c'est possible ! Un rafting enfant à Briançon où tout le monde s'amuse Nous allons vous faire découvrir une descente dans laquelle chacun
Read more »
Courses accessible to everybody
At Serre Chevalier Sensation, we believe that mountains shouldn't be reserved to an elite and that mountain activities' benefits don't demand specific physical conditions
To enable everybody to take part in canyoning, rafting and via ferrata activites, we divided the sessions in 4 difficulty levels :
Level 1 : I would like to discover the activity softly, half-day, or I am going with a 6 years-old child
Level 2 : I would like to initiate to the activity half-day
Level 3 : I want something dynamic and that moves, something really sporty half-day
Level 4 : I am looking for thrills, I want to surpass myself and perfectionate, a day long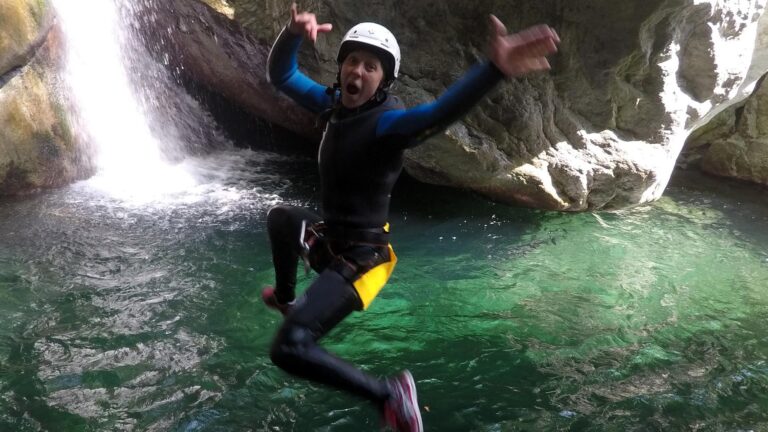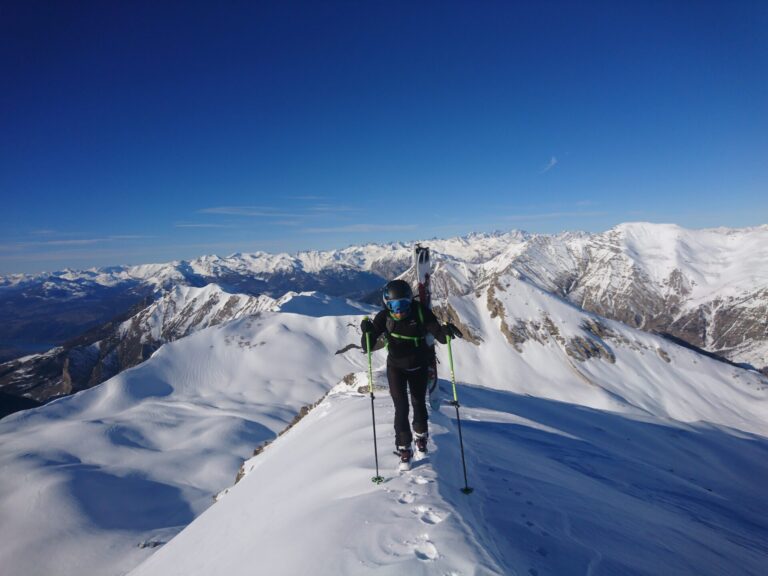 Briançon, the ideal setting for exceptional Canyoning, Rafting and Via Ferrata outings.
Located in High-Alps, surrounded by the famous Parc national des Ecrins and the Queyras national regional park, Briançon is a city that benefits from 300 days of sun a year, and where it is good to live
It's a small city from the PACA region, perched at 1326m of altitude, only 15 kilometres away from the Italian border. It has many waterways that hurtle down the Prorel summit, the Clausas ravine and the Couillarde ravine. More, the proximity with Italy makes it a perfect spot to enjoy and practice canyoning, rafting and via ferrata in the High-Alps.
During summer, nature is verdurous with gentle and enjoyable temperatures. During winter, the landscape is completely different, usually covered with snow. We offer you the life-size adventure, 100% safe and friendly.
For climbers, we also take you on multi-pitch and cliff courses throughout France: Hautes-Alpes, Vercors, Chamonix, Calanques, Verdon and Corsica!
But also in Spain, in the Dolomites, Jordan, Morocco, Greece, Turkey, Argentina… in reality: all over the world!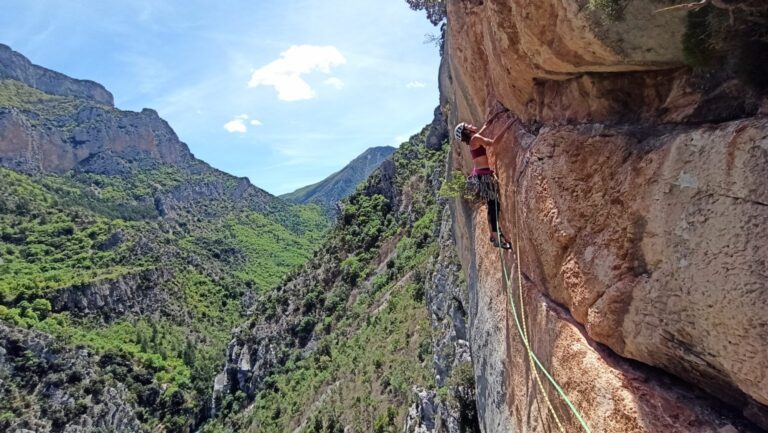 When you come to Serre Chevalier Sensation, you will not find a large structure that looks like a tourist factory. Our company wants to be on a human scale , entirely made up of independent guides, all state graduates and perfectly trained in the supervision of outdoor sports activities in the Hautes Alpes.
We make it a point of honor to always be available, to listen to you, all associated with unparalleled professionalism and friendliness.
SERRE CHEVALIER SENSATION and ELEMENTS...
2 entities to get the curious talking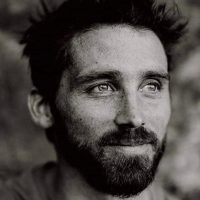 Benjamin Brochard, High Mountain Guide
Serre-Chevalier Sensation is a first step. Canyon, Climbing and Via Ferrata are the first diplomas I obtained in 2004. First established in the Mercantour, I came to settle in the Hautes-Alpes in 2007 with the project of becoming a High Mountain Guide. For this I am developing my knowledge by passing a first diploma in tracker-rescuer artificer then the complete training of High Mountain Guide.
Guide graduated in 2015, I can now offer all disciplines from mountaineering to waterfalls ice, cross-country and off-piste skiing.
Under the sun, from the air to the earth and in all the magic of water, it is in all coherence that Elements is born. Elements are climbing trips, mountain stays and finally all these passions that today I want to teach, transmit and share.
In short: my office is outside and every day is a new journey with you!
Yann, High mountain guide
I grew up in the middle of the Hautes-Alpes mountains, from there was born the passion for the nature that surrounds me.
Then studies that destined me for a life in the office but I miss the outdoors. I then take another path: that of the mountain. Not bad when traveling, not bad here in my mountains, and from a way of life to a job there is only one step. I crossed it by becoming a high mountain guide and ski instructor.
On skis in winter and on the cliffs, on foot in summer, there is always a good excuse to experience the surrounding nature and above all to share it. Because the mountain is beautiful, but the relationships we weave there make it even more beautiful. I like being there and working with my friends in a good mood, so I look forward to living a great adventure with you.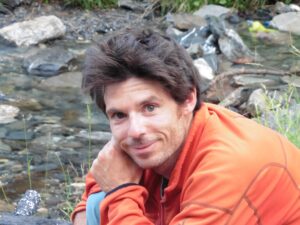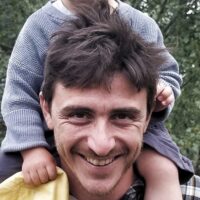 Louis, Canyoning instructor
When I was young, my holidays were punctuated by walks in the rocks, jumping, sliding in the water, swimming, basking in the sun…
Then comes climbing, then I discovered the mountains while living in Chamonix for 10 years. Dreaming of a little rope in my job, I first passed my diploma in rope access and then the DE canyon. To live my first experience in teaching I settled in the Réunion. This island was very formative for me, in every sense of the word!
Today, it is here, in the Hautes-Alpes, that I take you with great pleasure. Sharing this nature, this setting, your emotions and your values ​​are for me the richest profession and lessons.