Climbing
Trainings and Trips
Multi-pitch and cliff courses can take place all over France: Hautes-Alpes, Vercors, Chamonix, Calanques, Verdon, Corsica…!
But also in Spain, the Dolomites, Jordan, Morocco, Greece, Turkey, Argentina…
In fact: all over the world!
We also offer one-day multi-pitch climbing routes in the Hautes-Alpes
2 persons : 200 € /day
3 or 4 persons : 150 € /day
For more than 4 people :
2nd compulsory guide
Group rates: contact us
Course progress
Practical organization
We provide
You take away
Price of the stay: to be read carefully
Course progress
All courses formulas are possible from 2 to 5 days and more…
3/5 day course
We generally start the course with a day of general assessment on the cliff , whatever the number. This allows everyone to get to know each other and to set up and understand possible objectives, to see the strengths of each and to form balanced ropes according to 3 criteria: safety, affinity, technical level.
At the end of the day, we can sleep and already establish "a plan of attack" for the days to come, consult the topos together and set up the necessary logistics in view of outings adapted to your level: technical level, carto itinerary, topo, technical and clothing equipment, food for races, timetable. You will thus manage an output as a whole. A good preparation is time and mental comfort to gain more security .
A personalized follow-up
Every day we will have exchanges during and after the release. I will give you performance, physical and mental tools for the next day's outing. So everyone can bring the right ingredients to their climb: stress management, warm-up, safety, belaying technique, footing, lead fall, mentalization, effort management…
Practical organization
We provide
You take away
Price of the stay: to be read carefully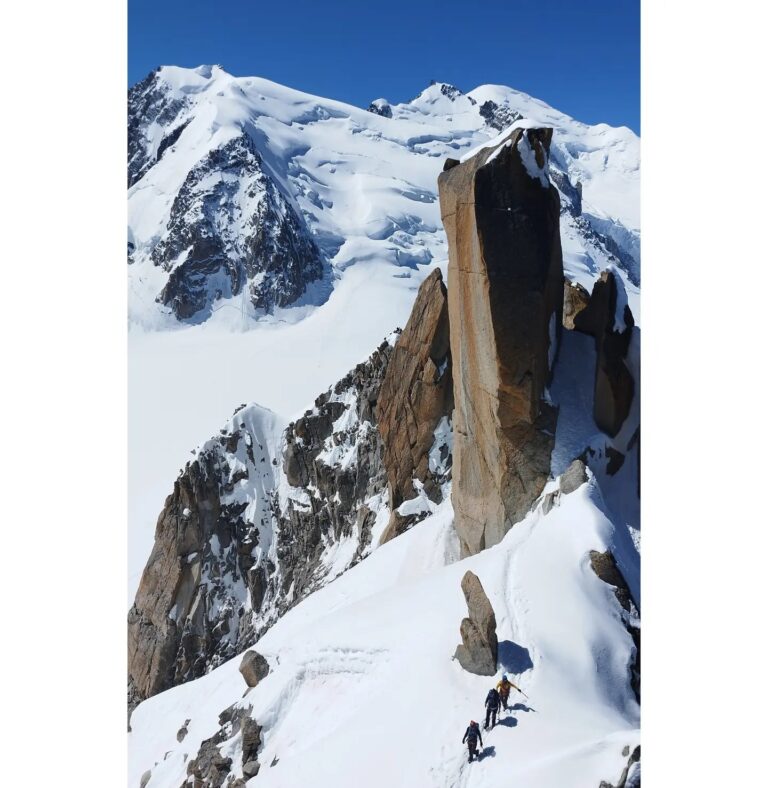 Une course d'arête kesako ?C'est franchir une montagne par sa crête d'un bout à l'autre. C'est généralement un savant mélange entre escalades faciles, crapahutages, petits rappels
Read more »